Heavy Equipment Logistics
Heavy Equipment Parts Logistics

 Our mission is to significantly decrease costs in the customer's supply chain. We  offer a competitive price either as full truckloads (TL) or less than truckloads (LTL) in all of the lower 48 states. Our Heavy Equipment Transportation services even provide overseas shipping and complete traffic services for moving your freight from Point A to Point B.
Our service includes getting the best transportation rates, coordinating pickup and delivery appointments, riggers, crane services and all documentation and coordination when going overseas while keeping you updated on the status of your shipment.
If you would like more information regarding what Seven Roads Group can do for you, please contact us for a QUOTE
Used Heavy Equipment Parts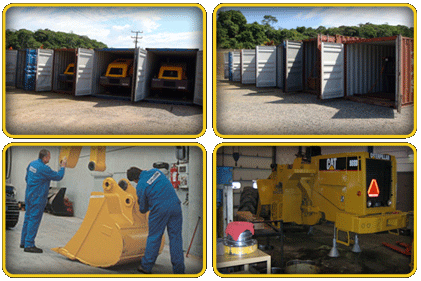 Since supply chains have become more critical and demand shorter transit times, SEVEN ROADS utilizes first-class carriers with established routings for its consolidations. It is provided to the customer the widest range of options for the most competitive and reliable ground, ocean and air freight forwarding services. Whether price or speed is the issue, we can arrange for consolidated or direct any service and our experienced professionals are ready to route your machine or parts to or from almost any point in the world.
Heavy Equipment Transportation
Pickup and Delivery (Door to Door – Commercial and Residential);
Express Same Day, Next Day, Second-Day, Saver (FEDEX);
FTL, LTL, Flatbed , Step-Deck, Oversize;
Heavy Machinery, Door to Door, Door to Port;
Warehousing, Re-pack, Wood Crate, special requirements;
Track and trace shipments.
International Heavy Equipment Parts
Ocean Freight (General Cargo and Hazmat)
Machinery Storage;
Machinery Assemble and Dissemble;
Door to Port Services;
Air Freight (General Cargo and Hazmat);
Door to Airport Services;
Hazmat Documents, Wood Crates, Repacks, Labels;
Express Services via FEDEX, UPS and DHL;
Track and trace shipments.
Let the experienced professionals at SEVEN ROADS act as your true partner, assisting you through the import and/or export process. For anything from general questions to business inquiries and quotes about our services, please feel free to CONTACT US.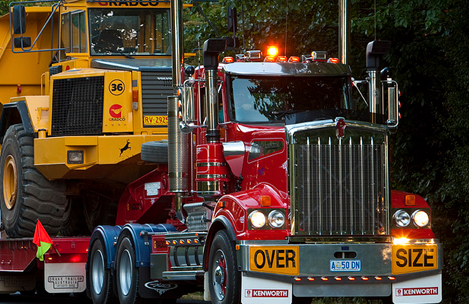 Too Heavy, Too wide, Too High, Too Long?
Not for Seven Roads Group. When it comes to heavy hauling and special commodity transports we are exactly the right people for you.
Seven Roads Group has created alliances with certified carriers to guarantee high quality service counting with the flexibility to design programs to meet all of your inter modal requirements, whether your needs may require some conventional solutions or complex arrangements.
We will manage the movement of your products from origin through destination to ensure your requirements. Our high quality professionals can efficiently process your freight service needs with an outstanding on-time performance with a reliable safety standards. From flatbeds to specialty equipment we will get the job done.
As an example of equipments used to transport the special movements we have:
RGN, DOUBLE DROP, LOWBOY, BEAM TRAILER, STEP DECK, FLATBED, STRECH TRAILERS WITH MULTIPLE AXLES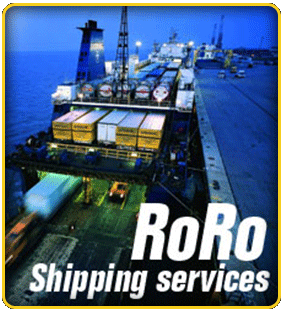 SEVEN ROADS GROUP will assist your company to save time and money anytime you may need to move your equipment overseas in a container or Ro-Ro.
Ro-Ro is short for "roll on, roll off". This simply refers to the method by which vehicles and machinery are loaded onto large ocean shipping vessels for transport overseas. A simple consultation with our logistics pro's can determine your rates and schedule for future Ro-Ro shipments.
We will ship your Oversize & Overweight Project Cargo as well as your Heavy Machinery Equipment to any Port of:
North America
Central America
South America
Europe
Asia
Africa
Oceania
The fastest way to get Ro-Ro shipping service or a container shipment service is to submit a request for a quote today.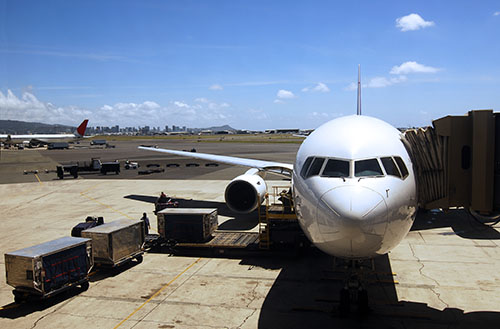 Machine downtime is a major cost, and to minimize the customer loss, the parts can be shipped via Air Cargo. SEVEN ROADS will take care of all steps until the parts reach their destination. Every customer has different priorities and all of them will be taken seriously.